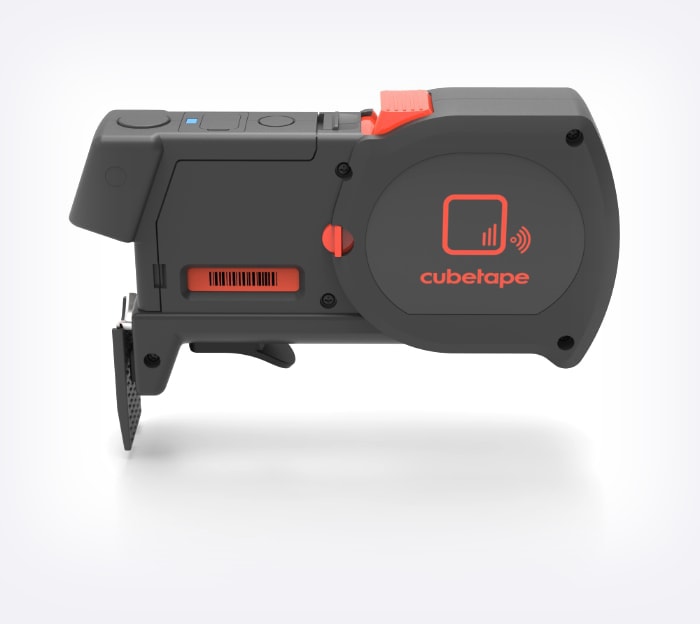 Cubetape C200S Scanner-Dimensioner
For Revenue Protection and
and LTL Applications
Your bottom-line depends on TWO crucial factors:
Charging the right price for the freight you ship
Minimising guesswork and manual errors when recording data
But, when you rely on customer declarations without re-measuring the dimensions, weight and class of the freight you ship, you risk shipping delays, extra charges, and lost revenue.
In short, you are leaving money on the table.
A standard tape measure, pen and paper won't cut it.
The C200S is a legal-for-trade tool that scans product barcodes and dimensions in seconds to help you resolve disputes, loss, and damage claims.
The C200S's predecessors made their mark around the world helping users:
eliminate errors and guesswork,
get the 1st invoice right and avoid re-invoices,

measure XXL and ugly freight accurately,

gain operational efficiencies,
measure dimensions accurately,
integrate with a broad range of system,
save time otherwise wasted on manual systems, and
eliminate guesswork.
---
Why Cubetape C200S?
Mobile data capture
Small enough to fit into the palm of your hand, the C200S can be used to quickly and accurately measure parcels and pallets at anytime, anywhere within 10 feet of the workstation. Data is transmitted via Bluetooth to the host system and scanner options are available.
Complete hardware overhaul from the C19016ft (5m) and 24ft (7.5m) variants with optional BigFoot maxigrip rubber tips for superior grip when measuring large freight and robust body built to withstand rough use.
Also has 2D barcode capability.
Easy to use
Requiring minimum operator training, the C200S is used in the same way as a tape measure. Automatic data transfer and a user-friendly interface reduce human-error.
Simple interface and compatibility with your overall system
Make the C200S a part of your overall dimensioning and data capture system with
Direct desktop connection via Wireless 2.4G USB receiver
PDA/Tablet connection via Bluetooth

Direct (HID), Application (SPP) and Low Energy (BLE) connections

WIfi edition (release 2)
Robust designRobust body built to withstand rough use, complemented by ergonomic, intuitive design.